Dissolved Oxygen Solutions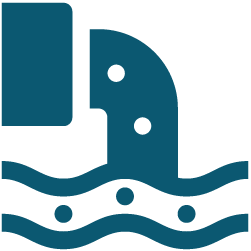 Waste Water
UO2-MB/UFB aeration is used in water and wastewater treatment processes to deliver dissolved oxygen to microorganisms responsible for the biological oxidation of carbonaceous material and ammonia.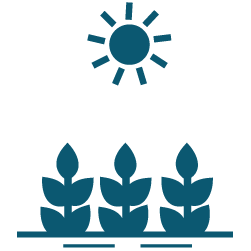 Agriculture
Micro and Ultrafine bubbles enable the cost-effective use of dissolved oxygen to improve water quality to help repair soil, promote nutrient uptake, increase plant health, and suppress root disease.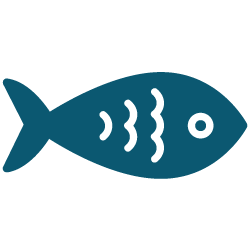 Aquaculture
When fish populations are tightly packed, a shortage of dissolved oxygen is inevitable because the fish and shellfish consume more oxygen from the water. Improving water quality sustainably for reuse is a major advantage for farmers.
MICRO and ULTRA-FINE BUBBLES ARE extremely small gas bubbles that have several unique physical properties that make them very different from normal bubbles.
These properties make UFB-Ultra Fine Bubbles a SUPERIOR AERATION method for several applications around the world.
Ultra-OXYGEN provides solutions that include the latest award-winning patented aeration technology in the world to increase the dissolved oxygen (DO) in water at rates and speeds never been seen before.
HIGH DO = LOW COD
CHEMICAL-FREE WATER TREATMENT
100% Environmentally friendly to use

The latest Bubble Classification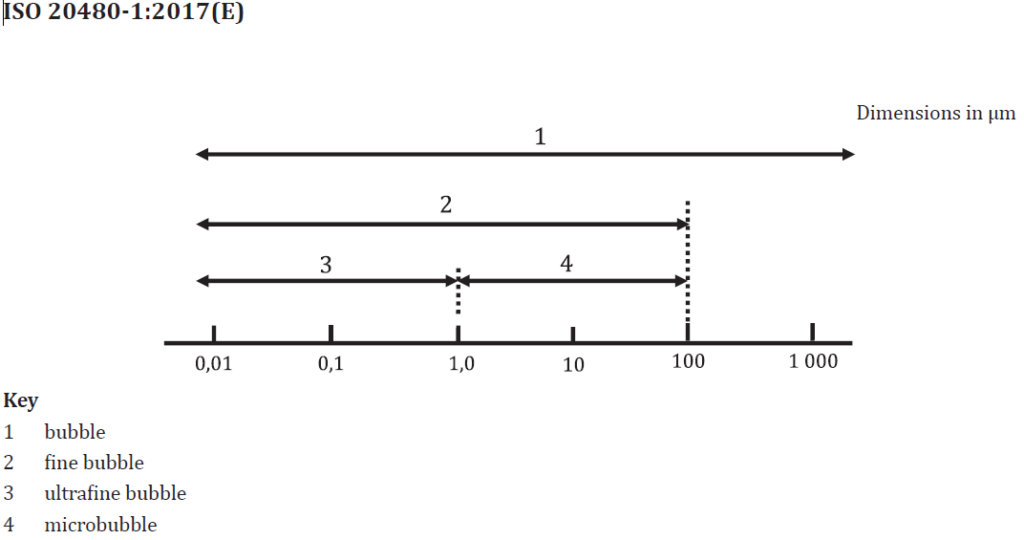 Beyond Nanobubbles??
The devising or choosing of names for things, especially in science or other disciplines, is important. Using it correctly even more.
Lucky for us as professionals, we have organizations such as ISO (The International Organization for Standardization is an international standard development organization composed of representatives from the national standards organizations of +-130 member countries, founded in UK, 23 February 1947.), helping us.
ISO-20480-1 First edition 2017-065 – Annex A extract:
ISO/TC 281 recognizes that the term "nanobubble" is commonly used to mean "ultrafine bubble". However, "nanobubble" is not defined clearly, and thus the use of "ultrafine bubble" is strongly preferred. ISO/TC 229 defines nano-objects as having a size less than 100 nm. Although nano-objects are specified as 100 nm or less in ISO/TS 80004-1, there is no scientific or convincing evidence for the time being that there is a difference in the physical phenomena of ultrafine bubbles with the dividing line of 100 nm.
Therefore, ISO/TC 281 does not use the term "nanobubble".
The above is very clear, it is incorrect to tell the world that "nanobubbles" are the only bubbles with recognized special characteristics.
There are, however, no dispute among professionals that the surface tension driving bubbles to go smaller and collapse are special and useful.
BE AWARE OF LAPLACE's LAW
Ultra-Oxygen would like to make you aware of Laplace's law as it applies to bubbles, when they are collapsible, and how the depth of the water influences it.
As an aeration specialist in the civil engineering field for 30 years, I agree with ISO that "nanobubbles" do not have the right to claim they are superior to the other bubbles that is also collapsible and have the same special characteristics. The range of bubbles deserve equal credit.

Heindre Rademan – CEO
Micro Miracle: The Power of MB/UFBs
Introducing the game-changers
Ultra-Oxygen Micro and Ultrafine Bubbles. These minuscule wonders, measured in micro and nanometers, pack a punch like no other. Thanks to their petite size, they're armed with higher internal pressure – the magic ingredient that sets the stage for a cavitation extravaganza. Remember Laplace's law? Smaller bubbles mean greater internal pressure, which translates to a symphony of implosion, the core act of cavitation.
| | | | | | |
| --- | --- | --- | --- | --- | --- |
| Depth (m) | Pressure (Pa) | Laplace's Law Factor | Imploding Bubble Size (μm) | Hypothetical Zeta Potential (mV) | Internal Pressure (Pa) |
| 0.5 | 4905 | 4.06 | ~192 | -10 | 1201 |
| 1 | 9810 | 2.03 | ~136 | -15 | 4806 |
| 1.5 | 14715 | 1.35 | ~105 | -20 | 7257 |
| 2 | 19620 | 1.01 | ~83 | -25 | 9804 |
| 2.5 | 24525 | 0.81 | ~68 | -30 | 12251 |
| 3 | 29430 | 0.68 | ~56 | -35 | 14702 |
| 3.5 | 34335 | 0.58 | ~48 | -40 | 17153 |
| 4 | 39240 | 0.51 | ~41 | -45 | 19606 |
| 4.5 | 44145 | 0.45 | ~36 | -50 | 22059 |
| 5 | 49050 | 0.41 | ~32 | -55 | 24512 |
Imploding Bubbles is possible from ~192
μm @ 0.5 m depth – going deeper, the bubble must be smaller.
The Great Debate: MB/UFBs vs. Nanobubbles
Hold onto your hats, folks! Ultra-Oxygen Micro and Ultrafine Bubbles are not just catching up with nanobubbles – they're taking the lead. While nanobubbles hog the limelight, expensive nanobubble generators often overshadow the real stars – MB/UFBs. These tiny marvels boast implosion superpowers, ushering in a fluid frenzy, turbocharged mass transfer, and a perfect stage for chemical reactions. Imagine an orchestra where the underdogs hit the highest notes, leaving the audience spellbound.
A Glimpse into Tomorrow: The MB/UFB Revolution
The future of water treatment and environmental harmony is shaped by innovation that's as effective as it is efficient. Nature whispers the tale of UFBs, from crashing waves to babbling brooks, showcasing their prowess. By tapping into the potential of Ultra-Oxygen Micro and Ultrafine Bubbles, we're ushering in an era of sustainable solutions that don't break the bank.
Let's widen our gaze beyond the microcosm of nanobubbles and embrace the incredible universe of Ultra-Oxygen Micro and Ultrafine Bubbles. These minuscule heroes are rewriting the story of water treatment, leaving an impact that far exceeds their size.
Compared to real-life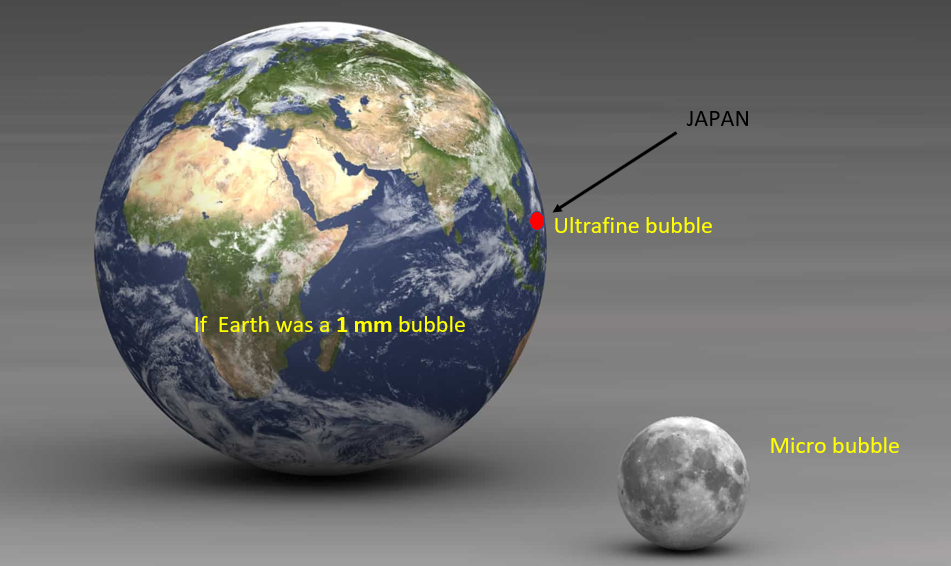 Breaking News for Water Engineers
WHEN READING ANY PUBLICATIONS OR INFORMATION ON AERATION BE AWARE OF THE FOLLOWING.
All references made to "fine bubbles" in any technical documentation published before mid-2017, need to be carefully reviewed to avoid any confusion with the performance of claims made by manufacturers of aeration products. Ultra-OXYGEN found that most equipment INCORRECTLY refers to producing "fine bubbles" when it in fact only produces course and/or macro-bubbles that rise very quickly to the surface and do very little to leave any gas behind in the liquids like water.
Independent Field Experts
The independent field experts around the world, available for driving the all-important site-specific solutions to meet your requirements are exceptionally talented professionals with decades of practical experience in their respective fields.
By combining their knowledge and field experience, they can address any challenges related to water quality that affects every person and industry on the globe.
With the application of Micro and Ultrafine bubble technology around the world, we strive to treat water and the environment with the respect it deserves.
Heindre Rademan
Founder and CEO of ULTRA-OXYGEN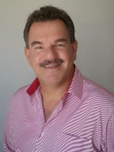 Entrepreneur, inventor, aquaphilic and solutionist that lives out his passion to find and implement sustainable environmentally friendly solutions to improve water quality for all around the globe, and simultaneously helping Mother Nature to recover from human abuse and neglect.
Using his +25 years of international experience in top management to plan, construct and maintain world-class sustainable solutions to improve the quality of life for all. This by implementing sustainable solutions within the agriculture, aquaculture, construction, infrastructure, and water industry.
Qualification: Civil Engineering
Field of expertise: Water Quality, Project and Contract Management, Engineering, Project Support and Solving problems.
Frederik G. H. van Zyl (Ferdi van Zyl)
Professional Environmental Scientist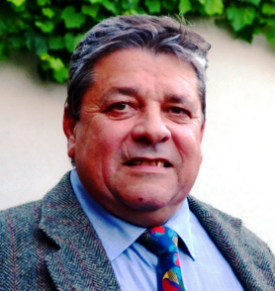 Qualification: B. Sc. (Hons.) Microbiology (US), M. Sc. Microbiology (US). Registered at South African Council for Natural Scientific Professions (SACNASP) Pr. Sci. Nat 400047/92
Field of expertise: Plant Pathologist, Microbiologist, Botanist, Environmental Scientist, Naturalist, and as Water Impact Specialist.
Experience: +43 years' experience as Professional Environmental Scientist in the Agricultural and Water industry. +21 Published scientific articles.
Prof. Gert Venter
International recognised specialist in agronomic and horticultural systems and infrastructure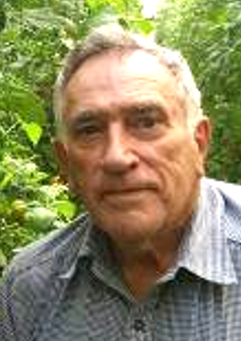 Qualification: Emeritus Professor: Agricultural and Food Engineering, Pretoria University D. Eng. , M. Eng. (Agric) (Cum Laude), B.Sc. Agricultural Engineering.
Field of expertise: Provide expert and professional advice, mentorship, and education to achieve spectacular results by exploring innovative approaches and novel techniques; all based on solid Value Engineering principles. Expertise lies in specific in Hydroponics, Greenhouses and Waste-to-Energy projects include business planning, turn-around strategies for poor performing CEA (Controlled Environment Agriculture) projects, engineering designs of Greenhouses, Hydroponics and Climate control systems, including Vertical Farming, Solar and Seawater Greenhouse designs. Also, Soil Conservation, Agricultural Mechanisation, and many other Agricultural Engineering and related fields of expertise.
Experience: +50 years' experience in mentoring and educating others in his field of expertise and working as an Agricultural Engineer. More than 150 technical, popular, and scientific publications over a period of forty years on various aspects of agricultural engineering. Twenty technical handbooks on the application of electricity in agriculture for ESKOM's Agrelek division (Utilisation of electricity in the farming sector). Three manuals on hydroponics and greenhouse crop production. Numerous radio talks and television interviews were also given over the years, covering various aspects of farming, including greenhouse technology and hydroponics.
Cristian Vasile CHIS
External Managing Associate specializing in water disinfection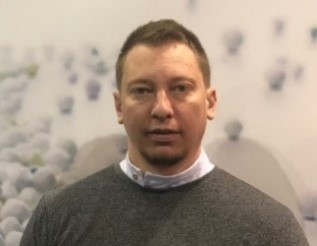 Qualification: Ph. D in Chemistry, Research Engineer, Master's Degree in Waste Science and Techniques, Engineer Degree in Environmental Sciences, Bachelor's degree in Informatics.
Field of expertise: International Specialist support for clients on water disinfection challenges.
Experience: 15 years of experience in the field of conceptualization, development, and manufacturing of nano-composite materials with active surfaces; Fundamental knowledge of the electrical-chemical proprieties of semiconductor oxides and their interaction at nano level; Industrialization for mass production of the CDV-ML nanotechnology; 5 granted patents & 10 published scientific articles.
Christopher Psutka
External Expert specializing in specialized pumps, valves, and gas-liquid mixing technology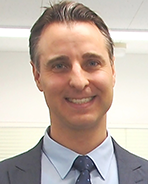 Qualification: B.Eng.Mgt. (Mechanical Engineering)
Field of expertise: International Specialist support for clients on specialized pumps, valves, and gas-liquid mixing technology.
Experience: 11 years' products and process engineer experience in developing specialised solutions with ground-breaking technologies and related equipment manufactured by world renown companies such as Nikuni, Immatek and others.